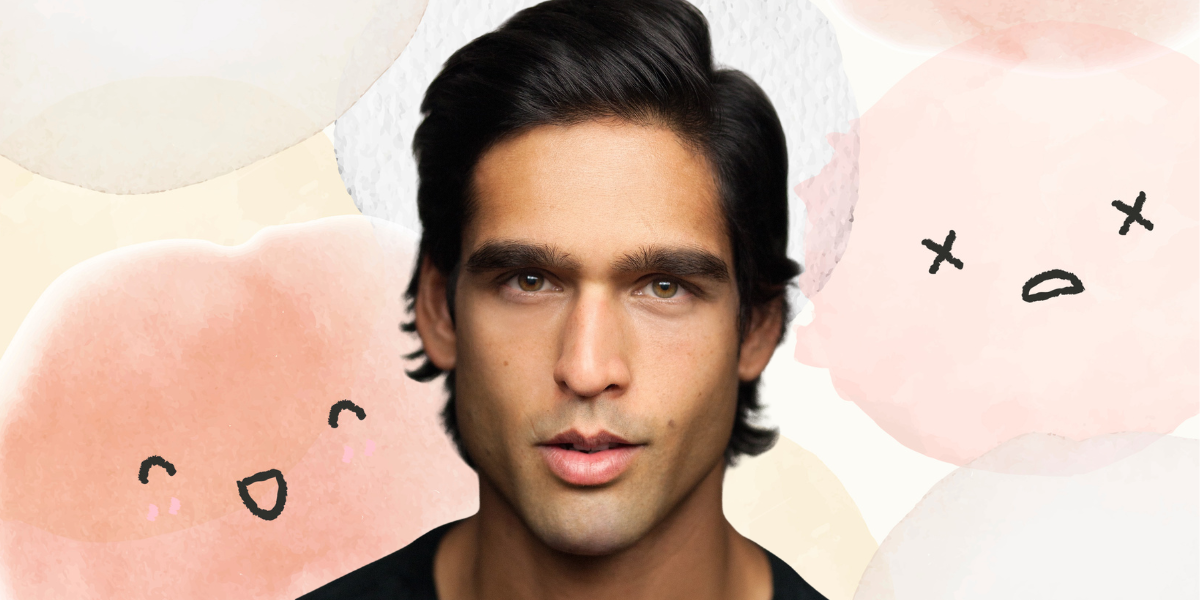 Following the success of his debut book, Sidhartha Mallya is set to release his first book for young readers on mental health. Titled Sad/Glad: It's Okay to Feel Everything, Penguin Random House India is proud to announce its acquisition from A Suitable Agency and is slating this book to be published in 2024 under the Puffin imprint of Penguin's children's division.
Sad/Glad: It's Okay to Feel Everything is a heartwarming story about a young boy who wakes up feeling sad and confused. With the help of his talking dog, the boy learns that feeling different emotions is all a part of life and that it's okay to feel everything. The book is aimed at young readers but offers important reminders to people of all ages about the importance of understanding and accepting their emotions.
With colourful illustrations and easy-to-read text, Sad/Glad: It's Okay to Feel Everything will help children understand that everyone experiences different emotions and that it's normal to feel sad or happy, angry, or scared. It will also help children identify and name their own emotions, accept them, and instil empathy. Mallya's engaging and sensitive storytelling and his focus on mental health make this book a must-read for children, young readers, parents, and caregivers.
Mallya launched his writing career with the widely acclaimed memoir If I'm Honest: A Memoir Of My Mental Health Journey which was published by Penguin in 2023. This powerful and inspiring memoir offered a unique perspective on mental health issues whilst keeping it very real and raw.
Talking about the publication of his book, Sidhartha Mallya, says, 'Mental health awareness is very important to me, and after my first book If I'm Honest, a book for children has been something I was very keen to pursue. I believe that the earlier we start to talk to kids about emotions and feelings, the better it will be for them in the long term.'
Simran Kaur, Editor, Penguin Children's Division, Penguin Random House India, says, 'Growing up is all about navigating feelings, emotions, the not-so-okay days, and even the cheerful moments. Picture books are an incredible medium to introduce young readers to these sensitive themes and feelings that are universal in their nature. Sidhartha Mallya's Sad/Glad: It's Okay to Feel Everything holds an important conversation about emotional well-being in a compassionate and accessible way. Accompanied by evocative visuals, this picture book promises to be an assuring companion for kids. We are thrilled that Sidhartha chose to publish his first children's book with us.
About the author:
Sidhartha Mallya is an actor and author based in Los Angeles. He trained at the Royal Central School of Speech and Drama, University of London, graduating with a Master of Arts in acting. He made his feature film debut in the Netflix Original, 'Brahman Naman' which premiered at the 2016 Sundance Film Festival. Aside from acting, Sidhartha's focus has been on the promotion of mental health among the youth. In 2020, he launched an online series called 'conSIDerThis' which talks about the mental issues he has struggled with over the years and offers advice to the public on how to deal with such challenges. The following year he released his first book If I'm Honest: A Memoir of My Mental Health Journey which received widespread acclaim for its open and honest look into the mental health conditions that he has dealt with.