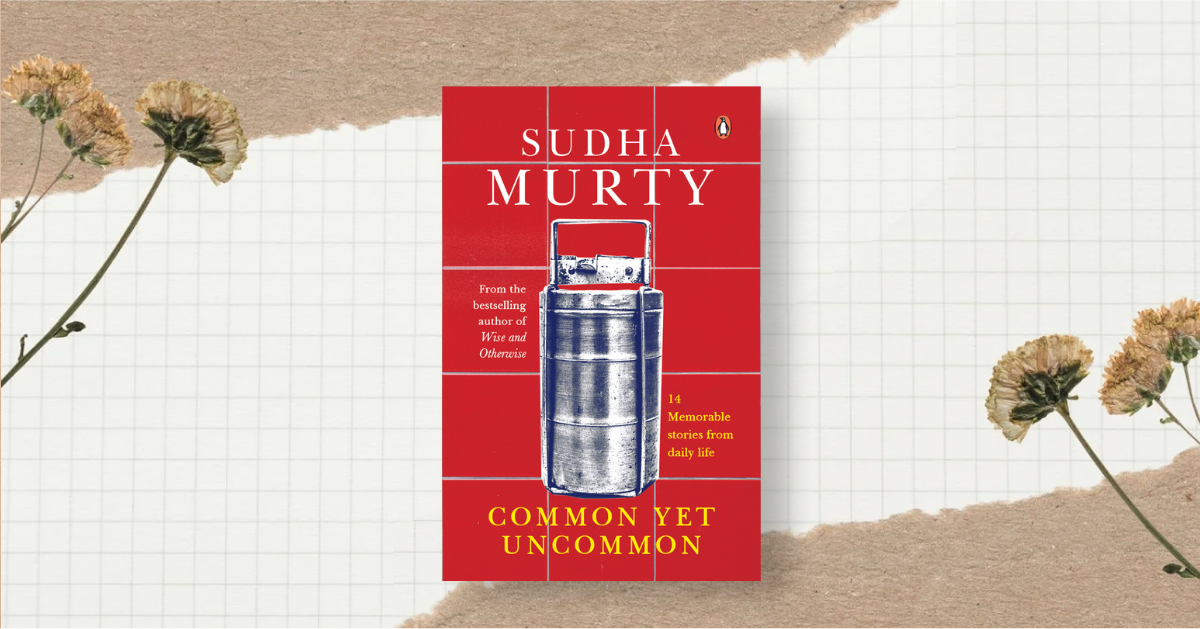 Penguin Random House India is excited to announce the acquisition and publication of beloved author and Padma Bhushan awardee, Sudha Murty's upcoming book for adults titled, Common Yet Uncommon. This comes as a timely announcement as she also celebrates her 73rd birthday today. Under the Penguin imprint, this book is scheduled to come out in October this year and is currently available for pre-order on all major e-commerce websites.
With over 250 titles across multiple languages for both adults and children to her name, Common Yet Uncommon marks Murty's return to adult fiction after seven years. Her last adult non-fiction, Three Thousand Stitches, was published by Penguin in 2017. Inspired by her hometown and fuelled by a passion for unveiling the extraordinary within the ordinary, Common Yet Uncommon is written in her signature style – easy to read and deeply moving. In this book, through a collection of 14 heartwarming stories, Murty offers a charming glimpse into everyday life and takes her readers on a captivating journey through the intricacies of human nature, traversing childhood memories, hometown connections, and celebrating the inherent imperfections and the boundless compassion of human beings. Readers can expect to meet characters who are devoid of wealth and fame, but stand out for their authenticity, transparency, and unguarded generosity. Common Yet Uncommon is set to be a treasured addition to readers' bookshelves, transcending boundaries and resonating with audiences worldwide.
Sudha Murty, author, says, 'I grew up in a small town with a different culture. I met many characters while growing up and, in this book, there are fourteen unique yet relatable characters. I hope you enjoy reading Common Yet Uncommon, and I am sure you can recollect, recognize, reward and applaud such simple people.'
Milee Ashwarya, Publisher, Penguin Random House India and also the editor of the book, says, 'Our beloved author Sudha Murty is back with her new book Common yet Uncommon for adults after a gap of six years. The everyday stories based on real-life characters will entertain, engage and stay on with you for a long time. I am delighted and proud to publish the book and hope it finds many more readers from across the world.'
~~~
About the author:
Sudha Murty, an accomplished Indian writer, was born in 1950 in Shiggaon, north Karnataka. As the Founder – Infosys Foundation and Chairperson of the Murty Trust, she has been a trailblazer in combining her literary endeavors with philanthropic contributions. Her diverse bibliography spans Kannada and English languages and encompasses short stories, travelogues, technical books, non-fiction narratives, novels, and children's books. With a readership that spans across languages, cultures, and continents, Sudha Murty's work has touched the lives of countless individuals. Her remarkable achievements have been recognized through accolades such as the Padma Bhushan, Padma Shri, the R.K. Narayan Award for Literature, Sahitya Akademi Bal Sahitya Puraskar and the Attimabbe Award for her exceptional contributions to Kannada literature.