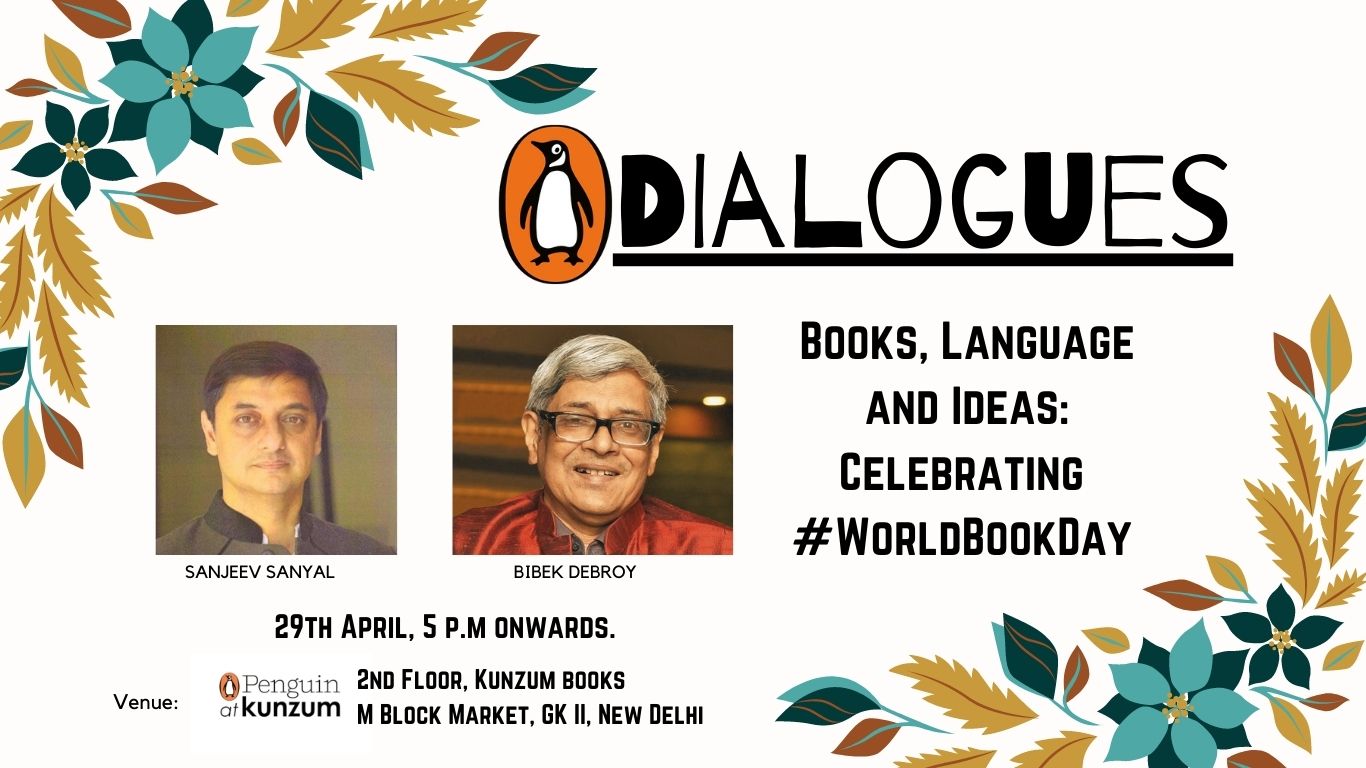 We are excited to announce a one-of-a-kind series of literary events by a publishing house, The Penguin Dialogues. This monthly event series is programmed to create refreshing and relevant conversations between authors and readers. Each event is themed to reflect the month it falls in, the first one comes up on 29 April at the Penguin At Kunzum bookstore in GKII in New Delhi. This event is open to the public and needs no prior registration.
Commenting on the series, Premanka Goswami, Associate Publisher and Head of Backlist at Penguin Random House said, 'The Penguin Dialogues is exclusively programmed to create an interface between book lovers and our timeless and brilliant books. This series of events aim to create an opportunity for readers to meet with authors, have meaningful conversations, do book signings, and take it beyond the idea of conventional book events. Inspired by Penguin's eclectic and diverse list of titles, we're poised to offer multifaceted events to a wide spectrum of readers.'
Kickstarting The Penguin Dialogues, the first event, titled 'Books, Language and Ideas: Celebrating World Book Day', will feature renowned authors Bibek Debroy and Sanjeev Sanyal celebrating books and their power to help us explore, experience and educate by bringing diverse ideas to life, and the paramountcy of fostering a reading culture. Aptly located in the heart of the city, this first event on 29 April will also mark the official inauguration of Penguin's unique experiential bookstore in association with Delhi-based and much-loved chain of bookstores, Kunzum. This is the first time that a Penguin-branded bookstore is launched in North India.
Nandan Jha, EVP of Sales & Product and Business Development, Penguin Random House India, expands further on the idea of having an exclusive store, 'Penguin At Kunzum is home to a hand-picked selection of books published and distributed by Penguin. Sections are dedicated to different genres, displaying books from across the world, book lovers are in for a treat with the sheer variety of books under one roof. This exclusive Penguin bookstore is symbolic of our dedication to our readers, both new and old, and Kunzum is the ideal partner who is committed to enhancing reading experiences. Together, we aspire to create a space that will celebrate books, authors and most importantly readers.'
Author, Photographer, Traveller and Founder of Kunzum, Ajay Jain, says, 'The Penguin Dialogues is thus a natural fit to our vision. To be held at 'Penguin at Kunzum' – an exclusive store where book lovers can experience the best that Penguin has to offer from across the world. With its rich heritage in publishing, we felt an exclusive outlet like this was essential for customers to touch, feel, smell – and take home – the most diverse offering in the world of literature. Penguin and Kunzum hope that this initiative further promotes creativity and reminds people that there is no greater joy than reading.'