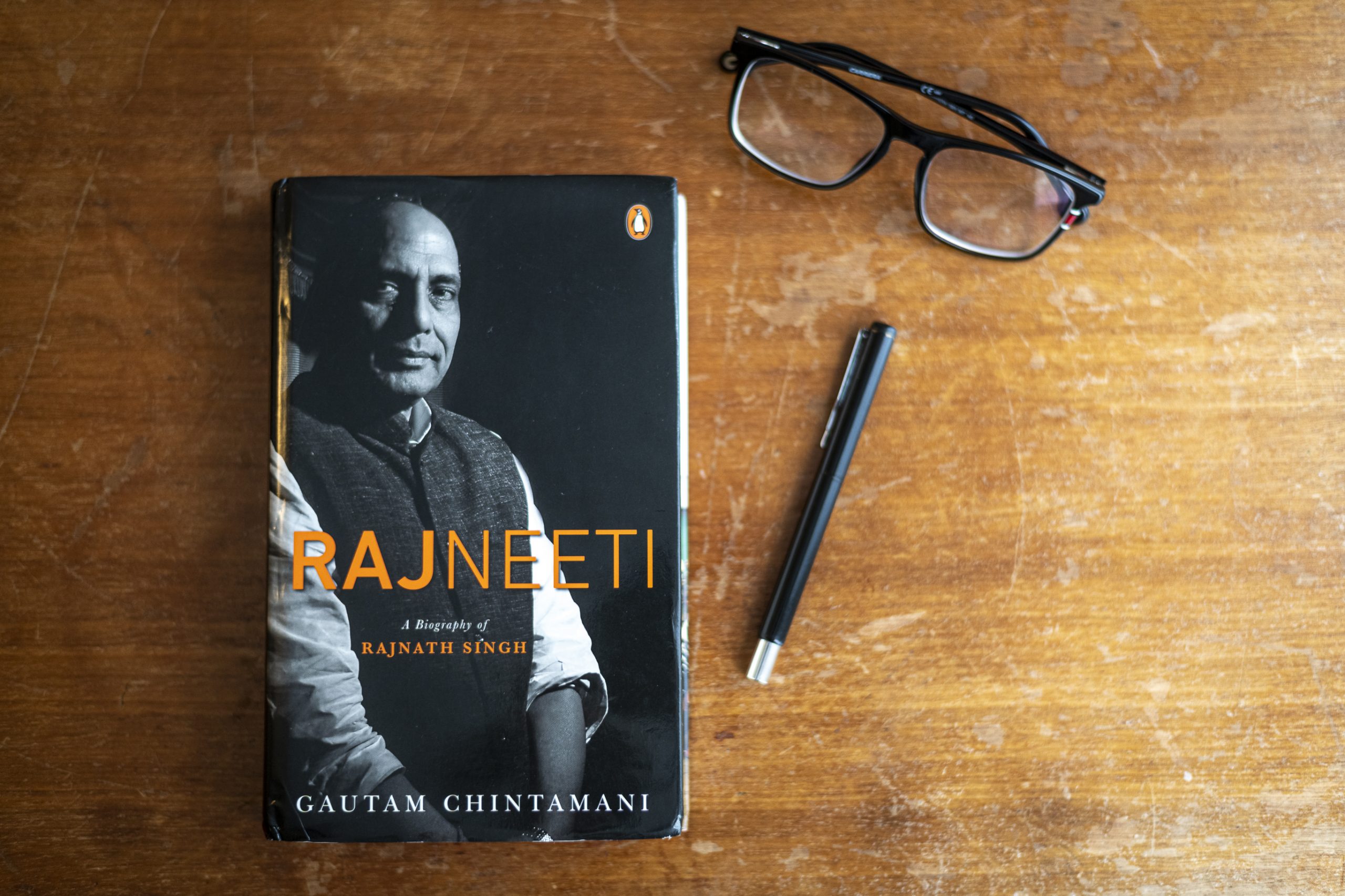 When the history of India's national security and the policies and actions taken to strengthen it is written, Prime Minister Modi's leadership and his government's efforts will be regarded as a watershed. In this narrative, the critical role played by Shri Rajnath Singh as home minister will stand out. In Rajneeti, Gautam Chintamani has tried to capture Rajnath Singhji's extraordinary journey which shall serve as a remarkable reference, and a valued treatise for future generations.
Rajnath Singh was born on 10 July 1951 into a Rajput family in Bhabhaura village, which at the time was in Uttar Pradesh's Varanasi district.
He is the youngest of the seven children—three sons and four daughters.
By his thirteenth birthday, Rajnath got double promotions and raced ahead of his classmates.
He enjoyed participating in kabaddi immensely and went on to become quite proficient in the sport over the years.
The day of 12 July 1975 started like any other day for Rajnath Singh and after his morning exercise and bath, as he was about to step out, he was arrested by the Mirzapur police under MISA.
Singh dedicated his maiden speech in the Uttar Pradesh Legislative Assembly to the memory of his mother and spoke about the trials of the small-scale industries of his constituency.
In the year where Indian politics was undergoing tumultuous change, and the BJP commenced its second attempt to start afresh in four years, Rajnath Singh was appointed the state secretary of the party's Uttar Pradesh unit.
At the BJP's national executive held in Agra in 1988, the party announced Rajnath Singh as BJYM's new national president after Pramod Mahajan.
In 1992, Rajnath Singh presented the historic anti-cheating law that declared cheating in examinations a cognizable offence.
At the beginning of 1997, Rajnath Singh was sent to Uttar Pradesh to head the party in the state and lead it out of the morass. This was the highest position ever given to Singh within the party.
---
For more glimpses like these, get your hands on the book today!