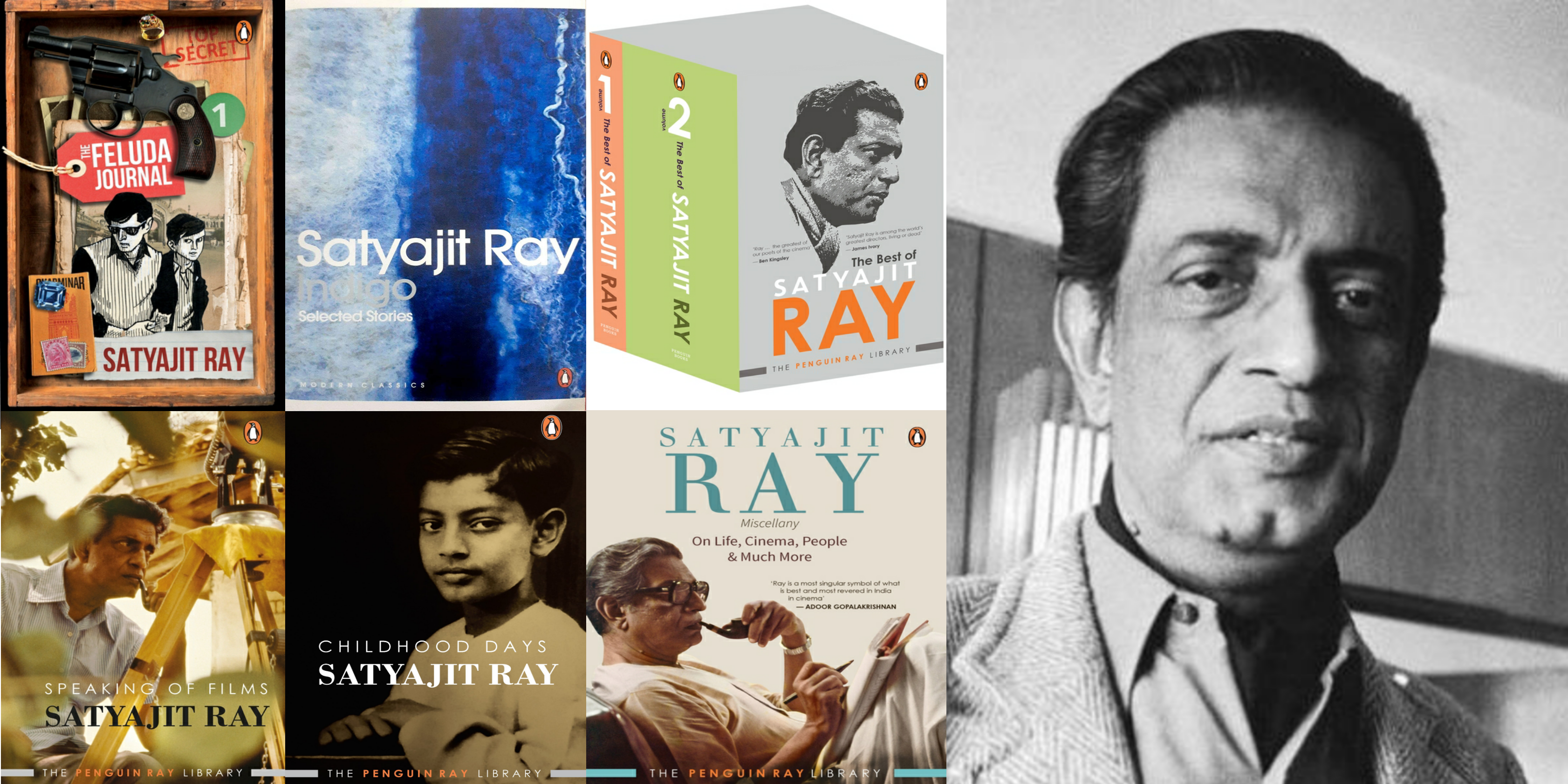 Penguin is celebrating Satyajit Ray's 102nd birth anniversary, and like every year, this one too comes with a lot of nostalgia over his stories that have stayed with all of us. Satyajit Ray took our cinema, literature and overall aesthetic expression to a new height. He was an ace designer, music composer, illustrator, and gifted writer. Generations of readers, young and old, have found themselves enamoured of Ray's characters and the universe he created.
We bring you some gems from The Penguin Ray Library, an endeavour to capture the brilliance of this Renaissance man and our vision to disseminate his works to a wide spectrum of readership.
*
The Feluda Journal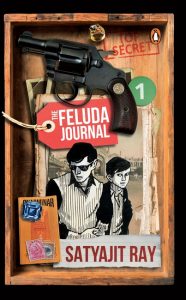 Felu, the super sleuth, is the nickname of Pradosh C. Mitter. Although Satyajit Ray wrote Feluda stories for the largely younger readers, soon it was found that they were being read by their parents as well. Soon longer stories followed-novelettes-taking place in a variety of picturesque settings.
From the historical setting of Lucknow-to solve the mystery of diamond ring, which once belonged to the Mughal emperor Aurengzeb-to the Blue Beryl of Kailash Chowdhury, this is the first-ever Feluda journal, which opens a window to unseen archiving materials, illustrations and rare publicity stills created by Ray.
A companion journal to scribble your thoughts, this collector's edition brings to light the ever-popular adventures of Satyajit Ray's enduring creation, Feluda!
COMING SOON!
*
The Best of Satyajit Ray Boxset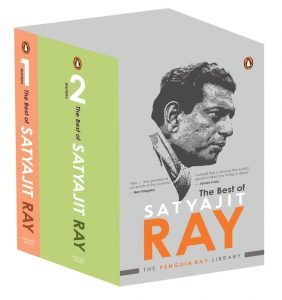 From the ever-popular adventures of Ray's enduring creation, the professional sleuth Feluda to the chronicles of Professor Shonku; short stories; writings on filmmaking; and thoughts on the world as well as Indian cinema, among others, this anthology, a two-volume boxset, The Best of Satyajit Ray is not only a treat for the Ray enthusiasts but also a collector's edition.
*
Satyajit Ray Miscellany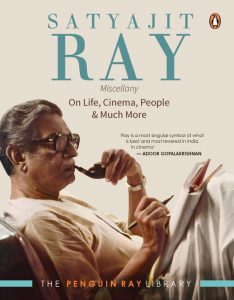 Satyajit Ray Miscellany, the second book in The Penguin Ray Library series, brings to light some of the rarest essays and illustrations of Ray that opens a window to the myriad thought-process of this creative genius. With more than seventy gripping write-ups and rare photographs and manuscripts, this book is a collector's item.
*
Childhood Days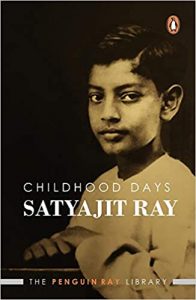 Childhood Days takes readers through legendary storyteller Satyajit Ray's early life, exploring the people who were around him during his childhood, the places he spent the early years of his life in and the man we now know as an artist, music composer, director and writer. It displays the lesser-known side of Ray -affectionate, tender and humorous, quite different from the serious, introverted man the world knew.
Through Childhood Days, Ray writes eloquently about his initial attempts to understand photography, his experience of tasting ice cream for the first time, his discomfort during his school years as a result of his father's and grandfather's fame and what he went through during the shooting of Pather Panchali, his debut and landmark film. Filled with stories that are funny and heart-warming, Childhood Days is a glimpse into the making of a genius.
*
Indigo: Selected Stories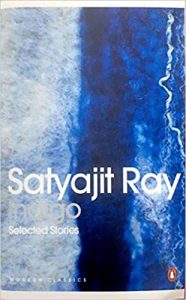 Indigo is a collection of stories about the supernatural, the peculiar and the inexplicable from Satyajit Ray, one of the best-loved writers of our times. There are tales of dark horror, fantasy and adventure along with heartwarmingly funny stories about ordinary people in extraordinary situations. In 'Big Bill' Tulsi Babu picks up a newly-hatched chick from a forest and brings it home only to find it growing bigger and fiercer by the day; in 'Khagam' a man kills a sadhu's deadly pet snake and invites a curse which brings about horrifying changes in his body; and in the title story, a young executive resting in an old abandoned bungalow for a night, finds himself caught up in a chilling sequence of events which occurred more than a century ago. Also included here is 'The Magical Mystery', a brand new Feluda story discovered amongst Ray's papers after his death, and several tales featuring Uncle Tarini, the master storyteller who appears in translation for the first time. From Mr. Shasmal, who is visited one night by all the creatures he has ever killed, to Ashamanja Babu, who does not know what to do when his pet dog suddenly begins to laugh, the unforgettable characters in these stories surprise, shock and entertain us in equal measure.
Indigo is a veritable treasure trove, especially for those who like a taste of the unusual in a short story and an unexpected twist at the end. The book is translated from Bengali by the author and Gopa Majumdar.
*
Speaking of Films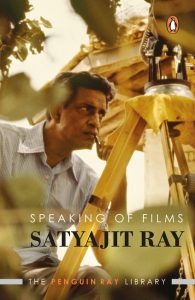 Speaking of Films brings together some of Ray's most memorable writings on film and film-making. With the masterly precision and clarity that characterize his films, Ray discusses a wide array of subjects. He also writes about his own experiences, the challenges of working with rank amateurs, and the innovations in the face of technological, financial and logistical constraints. Ray provides fascinating behind-the-scenes glimpses of the people who worked with him.
This first-ever translation of Bishay Chalachitra, a seminal collection of essays on cinema, Speaking of Films retains the lucidity and simplicity that is a hallmark of Ray's writing, and gives an invaluable insight into the mind of a genius.
*