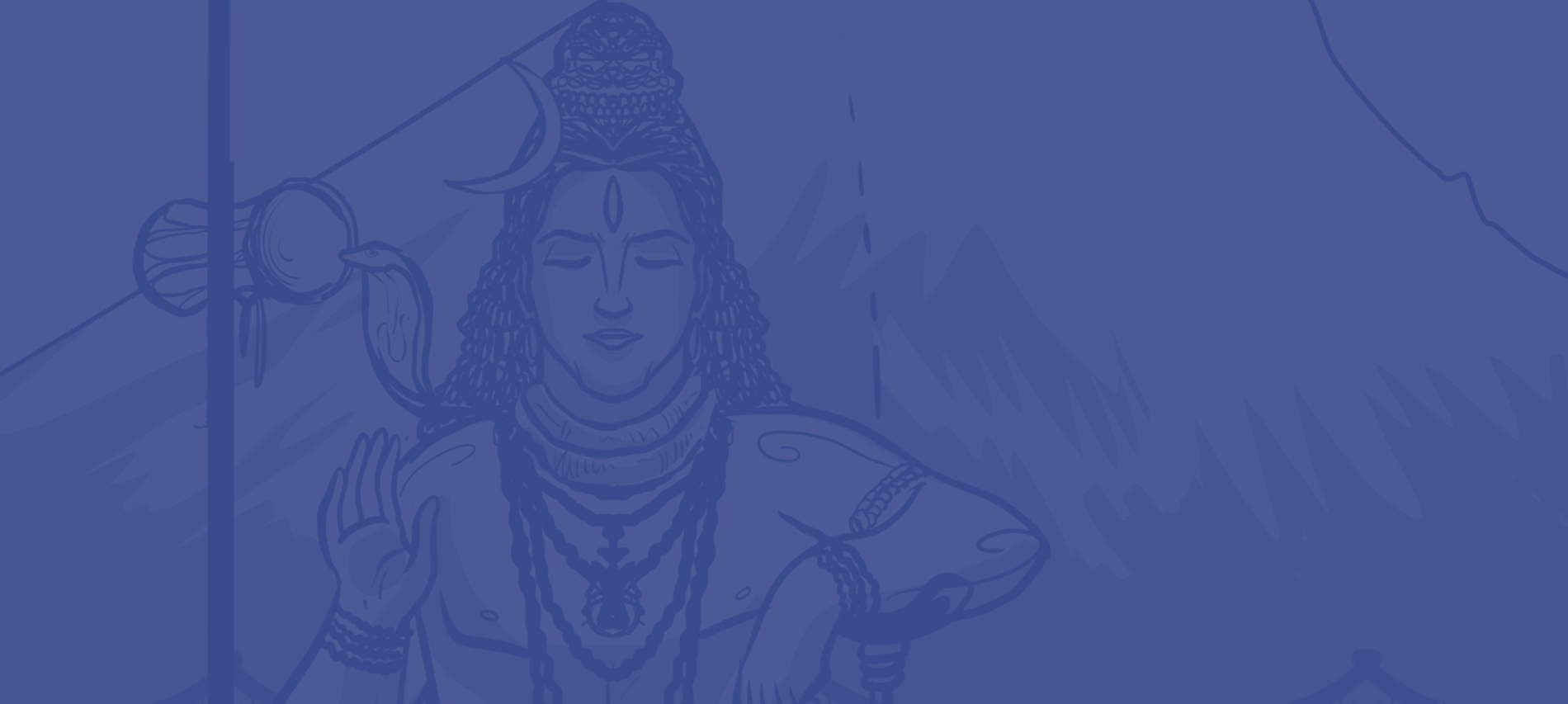 Sudha Murthy in 'The Man from the Egg' weaves enchanting tales about the holy trinity in Hindu mythology. Consisting of Brahma, Vishnu, and Shiva, the trinity is responsible for the survival of the human race and the world.
Here's an excerpt chronicling the birth of goddess Parvati:
Taraka was a powerful and ambitious asura, and a devotee of Lord Brahma. One day he began a severe penance for Brahma, living on a mountain for a long period of time. pleased with Taraka's devotion, the creator appeared before him.
'O my lord!' Taraka cried. 'my life's purpose has been fulfilled now that I have felt your presence.'
Brahma smiled. 'tell me what your heart desires.'
'I want to live forever,' replied Taraka.
'My dearest devotee, you know that such a boon is not possible. why don't you ask me for something else?'
Taraka thought for some time. 'I don't want to die at the hands of just any man or god. if i must perish, I would rather it happened at the hands of the son of Shiva,' he said, knowing full well that Shiva, grief-stricken by the loss of Dakshayani, was far from even the thought of marrying
again. So, the boon would actually make Taraka invincible and keep him safe from Yama, the god of death.
Brahma understood Taraka's intention. nevertheless, he said, 'So may it be.'
His penance now complete, Taraka descended from the mountain and returned to his abode. Over time, he created a powerful army headed by ten cruel generals. and then he went on a rampage, conquering kingdoms, abusing living beings on earth as well as the gods above. he terrorized them all so much that everyone began praying to Lord Vishnu.
Vishnu heard their pleas. 'Shiva and parvati's son will be the cause of taraka's doom,' he declared.
Himavat or Parvatraj, the king of the Himalayas, had a wife named Menaka. the queen really wanted a daughter who would grow up to become Shiva's consort. when Menaka heard about Dakshayani, she instinctively knew that Shiva's wife would be reborn as her daughter. She thus decided to go into deep meditation, convinced that destiny would soon take its course.
Menaka gave birth to a beautiful baby girl, whom she named Uma. as Uma was the daughter of Parvatraj, she was also known as Parvati, or Himani (from her father's other name, Himavat), or Girija (meaning the daughter of the king of mountains), or Shailaja (meaning the daughter of the mountains).
Parvati was a charming child and unusually devoted to Shiva right from her birth. Even as an adult, she was always found either praying to Shiva or just talking about him. News of her beauty and intelligence spread far and wide. Though suitors came in hordes with the hope of winning her heart, Parvati could only think of Shiva and refused to entertain the
idea of marrying anyone else.
The devas were watching all this with great interest. they eagerly awaited the arrival of Parvati and Shiva's son—the harbinger of Taraka's death.
Shiva, on the other hand, deep in meditation atop the cold mount Kailash, remained unaware of what was going on. much to the concern of her parents, a determined Parvati made the arduous journey to Kailash and began serving Shiva. She took care of his surroundings, brought him fruits and made garlands for him every day. She wanted to be there the moment he opened his eyes so they could marry as soon as possible.
The gods sighed with relief and hoped that Shiva would soon awaken from his penance.
Days, months and years passed but Shiva showed no signs of emerging from his meditation. if he did not open his eyes, he would never see Parvati, which meant that he wouldn't marry her or have a son. and if the current state of affairs continued, Taraka's cruel reign would be the end of everybody.
Frustrated, the gods decided to take matters into their own hands. all the realms were in grave danger. they had to intervene and force Shiva to awaken, but who would take the risk? no one dared offer to be the one to disturb Shiva's penance and become the target of his infamous temper.
Everyone knew that when he was extremely angry, his third eye would open and immediately spew a great fire that destroyed everything in its path. And yet the task needed to be done.
the gods decided to approach the diplomatic Lord Vishnu and beseech him to find a way to guarantee Shiva and Parvati's marriage.
'All right, let's see how things turn out,' Vishnu said with a mysterious smile.