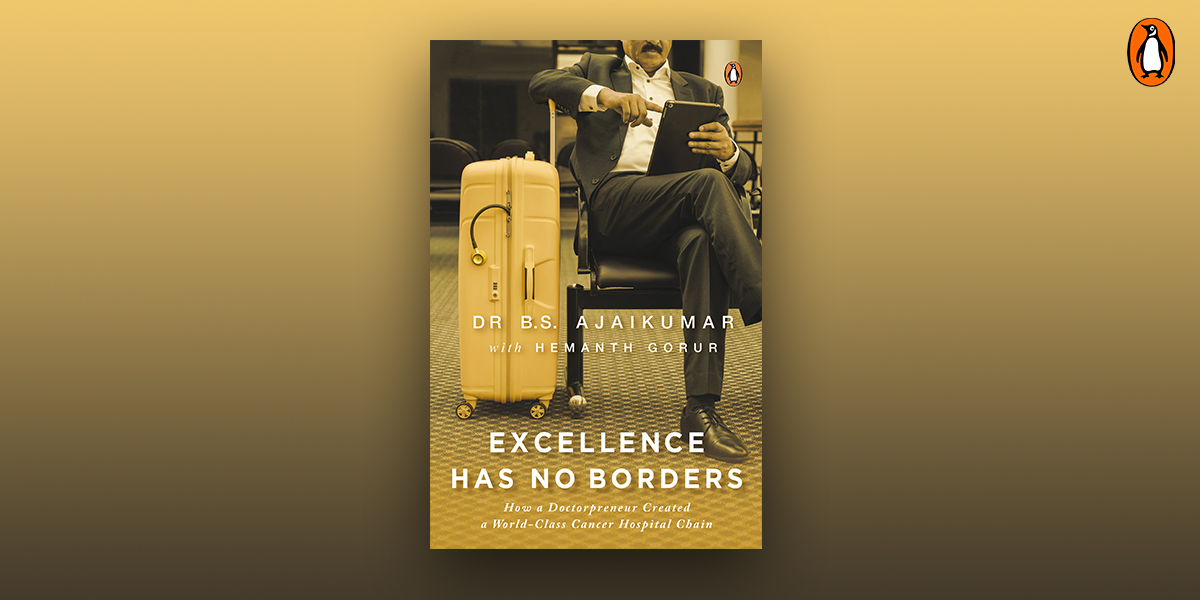 Do you only dream of achieving success one day or are you working towards achieving it? It is imperative to realize that success, which is in the uncertain future, is but a sum of our efforts in the present. Enthralling personal life experiences shared by 'Doctorpreneur' Dr B.S. Ajaikumar, in his book, Excellence Has No Borders make you realize that hard work, tenacity and self-confidence can go a long way in attaining the unimaginable.
Read to know more about this doctorpreneur:
 Ajaikumar faced many challenges in his childhood and his adult life. In hindsight, the former built him up for the latter. Growing up in the shadows of his superachiever elder brother, Ajaikumar, had learnt to work for his parents' attention and affection.
*
His upbringing being relatively different from his brother's seems to have given rise to insecurities within him. This feeling drove him to study hard as he was determined to do well and emerge from the shadow of his older brother. His success in doing so gave rise to him becoming accustomed to taking on challenges with gusto: If something wasn't a challenge, it wasn't worth the time or the effort.
*
Losing twenty million dollars in the dot-com bust pushed him into misery. It led him to almost end his life. What saved him was a singularly assertive thought that he was a fighter and he loved challenges. He was confident that he would do whatever it takes to build himself up from ground zero after the dot-com bust.
*
Poor condition of the Indian hospitals and Ajaikumar's determination to achieve what he put his mind to, pushed him to travel across India and study the cancer situation. He considered this trip as a turning point in his life as he decided to give up the American dream that he'd built for himself and return to his motherland.
*
As an established oncologist, he considered it his moral duty to return to serve his people and help them live a healthy life.
---
To read more about Ajaikumar's life experiences and his takeaways from them, read, Excellence Has No Borders. Tell us if it inspired you as much as it inspired us!