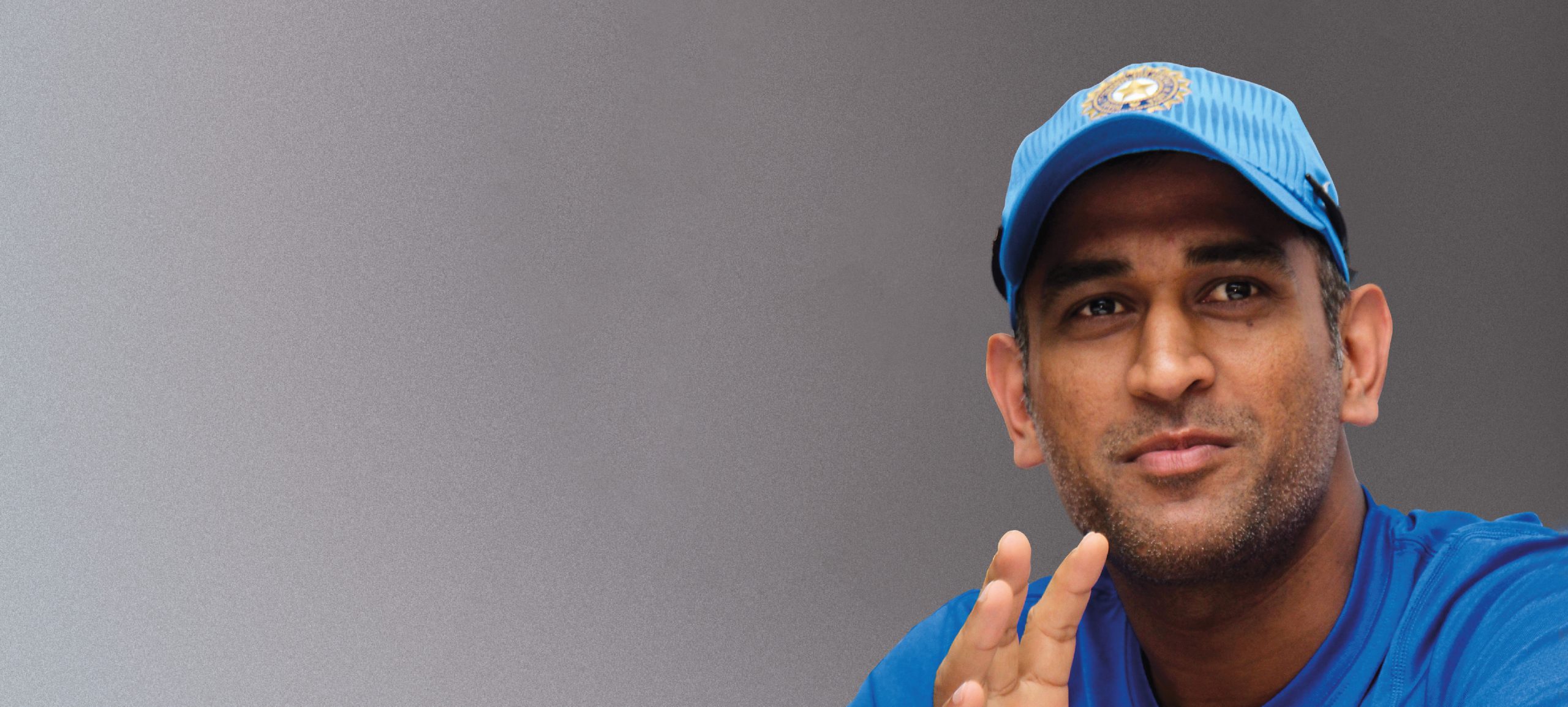 With his phenomenal gumption as wicketkeeper, batsman and captain, Mahi has captivated the hearts of billions of Indians. He dealt with his career, both on and off field, with common sense, a lot of practical ingenuity and some unmatched foresight.
Here are some key milestones in Dhoni's journey in life, that made him the maestro he is today:
2004: The year of 'smashing' new beginnings
India meets the new star of Indian cricket and witnesses his unique repertoire of breathtaking strokes.
"It was late 2004. There had been talk of an exciting twenty-four-year-old from Ranchi who had been making waves in domestic cricket with his big-hitting, but there was little evidence of his prowess, especially when he made a quiet entry in his first few international games."
There wasn't much scope left for debate when Dhoni smashed 148 in the next game he played.


'The India A tour to Kenya in 2004 is correctly identified as the tipping point for Dhoni's graduation to international cricket. This was one of the first A series to be shown live on TV back home.'
2005: India's new wicketkeeper
Dhoni makes his international debut and his all-rounder traits come to life through his expert wicketkeeping and explosive batting skills.
'They're in the city for the 2004-05 edition of the Challenger Trophy. Dhoni, who made his international debut only two months earlier, is part of the India Seniors team led by Sourav Ganguly.'
'Dhoni had crossed single figures only once in his first three ODI innings. So, when India met Pakistan in the second ODI in Vizag on 5 April 2005, India's new wicketkeeper had a lot to prove. Dhoni had batted at No. 7 in all those previous innings.


It's an area of the ground where he rarely scores. But it was a shot that had both oomph and a bit of arrogance.
'I saw that boundary and thought, today he'll score a century. His career hasn't looked back since that boundary,' recalls Chhotu about the 123-ball 148 that set the Dhoni career off with a bang.
2006: To chop off or not to chop off?
Dhoni sports his mane with confidence and gets Pakistan's nod on it.
In other news, he becomes a record holder of the highest ODI score by any wicketkeeper.


The mane was there to stay. Even dictator Pervez Musharraf agreed. He, in fact, ordered Dhoni to not even think about chopping his locks off. By then, Dhoni had also smashed two blitzkrieg centuries, including the highest one day international (ODI) score by any wicketkeeper, established himself among the most destructive batsmen in world cricket and was just a year away from taking over as India's T20 captain and winning the inaugural World T20, and chopping off his hair.
2007: Shows exemplary captaincy through his unexpected decisions
Thanks to Dhoni's trailblazing leadership and shrewd judgement, India becomes the first-ever world champions in T-20 cricket.
'The Joginder Sharma example, of course, stands out, when on that famous night in Johannesburg in 2007, Dhoni handed the inexperienced medium-pacer the final over in the grand finale against Pakistan, a move that shocked the world and also eventually made India the first-ever world champions in T20 cricket.'
2008: Becomes a 'Super King'
It's time for IPL players auction and the most popular cricketer in the country is in high demand, so much so that his predictive market rate was going up by USD 100,000 almost every fifteen minutes.
'The first-ever IPL players' auction took place on 20 February 2008 at a plush hotel in Mumbai.
Then the CSK management had to take a call on how much they would be willing to pay for Dhoni.
When Mumbai took it up to USD 1.4 million, Chandrasekhar hesitated for so long that he recalls that the Ambani-led auction table almost began to celebrate, and that's when he pulled the trigger again and took the price up to 1.5 million. That was it. Mumbai backed out.

2014: The legend calls it quits
India is flabbergasted. Conspiracies start floating around, no one understands the reason behind his decision to quit test cricket in the middle of a series.
'Dhoni quit test cricket in the middle of the series against Australia in 2014-15. I had no inkling – nobody did – that this thought was even churning in his mind. When he announced his retirement, everybody was stupefied.'
————
Bharat S Sundaresan's The Dhoni Touch focuses on breaking into the life of a cricketer extraordinaire, who has remained a mystery wrapped in a million dollar bubble. This is not the story of where M.S. Dhoni has come from or where he's reached. It's about how he got there.