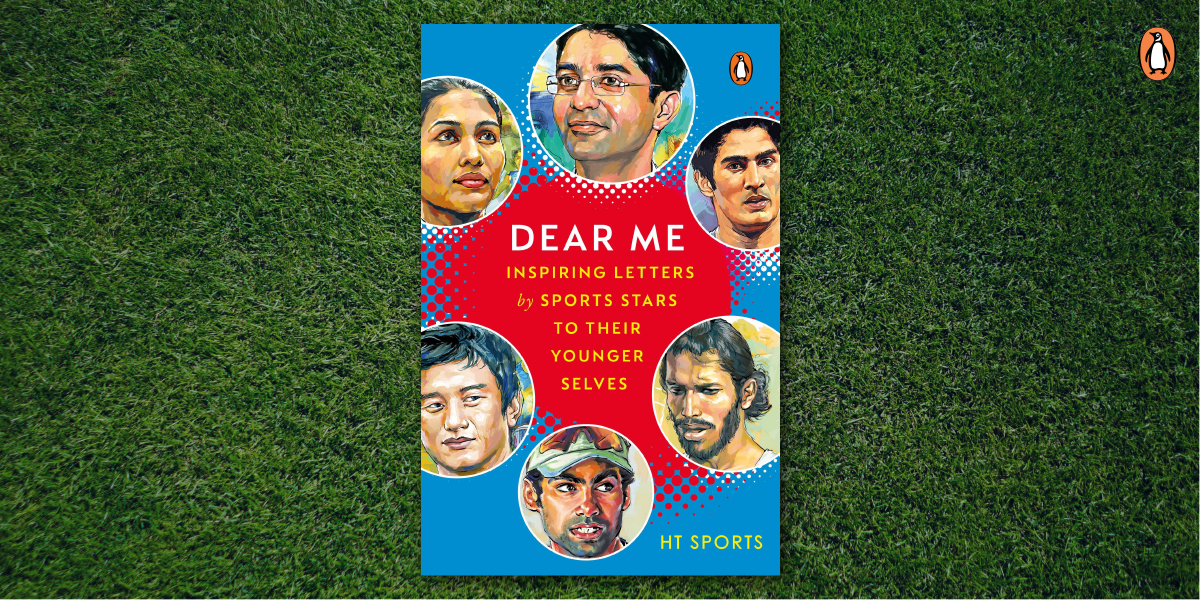 These are times of collective struggle, and inspiration is more important than ever. As our future is thrown into uncertainty, it can oftentimes get difficult to see the light at the end of the tunnel.
The 'Dear Me' series of letters first appeared in Hindustan Times in 2017. These columns, penned by India's top sporting icons, were published with the intent to inspire a young generation of struggling sportspersons, to serve as the light at the end of the tunnel for them.
We are revisiting some powerful letters that have given us an unexpected zeal for overcoming hardships and survive!
Milkha Singh
Also called the Flying Sikh, Milkha Singh is an Indian track and field athlete. He was the first Indian man to reach the final of an Olympic athletics event—the 400m race at the 1960 Olympic Games in Rome.
He writes to is sixteen-year-old self:
You have endured enough, but your hardships are not over. Later on you will realize that what doesn't kill you makes you stronger. It will be four more years before you discover running. However, I do wish you would have found your passion at least four years earlier because I don't want you to lose an Olympic medal.

The quest for survival will take you to the world of sports. As a teenager, you may not have an idea about running as a sport. As an orphan, it will not only be about learning how to survive the brutal world, but also about carving out an identity for yourself.
*
Abhinav Bindra
Abhinav Bindra is an Indian shooter who is also a Rajiv Gandhi Khel Ratna awardee. He was the country's first individual Olympic gold medallist.
He writes to his fourteen-year-old self:
The support you receive from your family and the fact that your every training need is fulfilled may well be held against you when you go on to achieve success. Yours cannot be the conventional story of adversity to redemption that many usually look for. Never mind that.

You do this for yourself and for what it can mean to others who understand. You will need to earn every success, and no one else can do it for you. This will make you the man you aspire to be.
*
Bhaichung Bhutia
Bhaichung Bhutia is a former Indian footballer. Dubbed the 'Sikkimese Sniper', Bhutia is known for his superb accuracy. He has been awarded the Padma Shri and Arjuna Award.
He writes to his eight-year-old self:
Young man, the one thing you need to realize is that you won't win all the time. So stop fighting and crying every time you lose a match. In other words, stop being a bad loser. Your oldest brother, Rapden, is very good at football and thinks you are very talented, but he finds it difficult to deal with your tantrums when you lose. Winning and losing are part of the game, and you will have to take them in your stride. The sooner you accept this, the further you will go.
*
Jwala Gutta
Jwala Gutta is a professional badminton player who has represented India at international events, both in mixed and women's doubles.
She writes to her eleven-year-old self:
As you soar, remember you will also have to accept your share of criticism. It comes with that thing called success. You will be labelled a 'cribber' for speaking out. But then, you have faced criticism since you were eleven. So, it will not affect you any more.

What works for you is the belief your parents have in you and the fact that they have taught you to stand up for your rights. Both these lessons will take you far.
*
Joshna Chinappa
Joshna Chinappa has won global recognition as a hugely successful junior squash player. She became the first Indian ever to win a British Junior Open title in 2005.She writes to her thirteen-year-old self:
She writes to her eighteen-year-old self:
I know you are a happy-go-lucky person. But now you will be facing the biggest challenges in life. You will need to have the right kind of people around you when it comes to friends or social situations.

You should probably be a little bit more aware of the kind of people you want to let into your life because your inner circle determines everything.

You will have to foresee everything that will go on in your life. I know you like to talk to everyone, you are always happy to chat with anybody and everybody, but if you continue this later in life you will wish you had been a bit more selective.
---
Whether in the sporting world or anywhere else, these struggles and words of wisdom and advice from some of the biggest sportsstars in the country are certainly relevant for all of us. Head over to the ebook to explore more such words that will inspire you towards persistence, struggle, and survival.