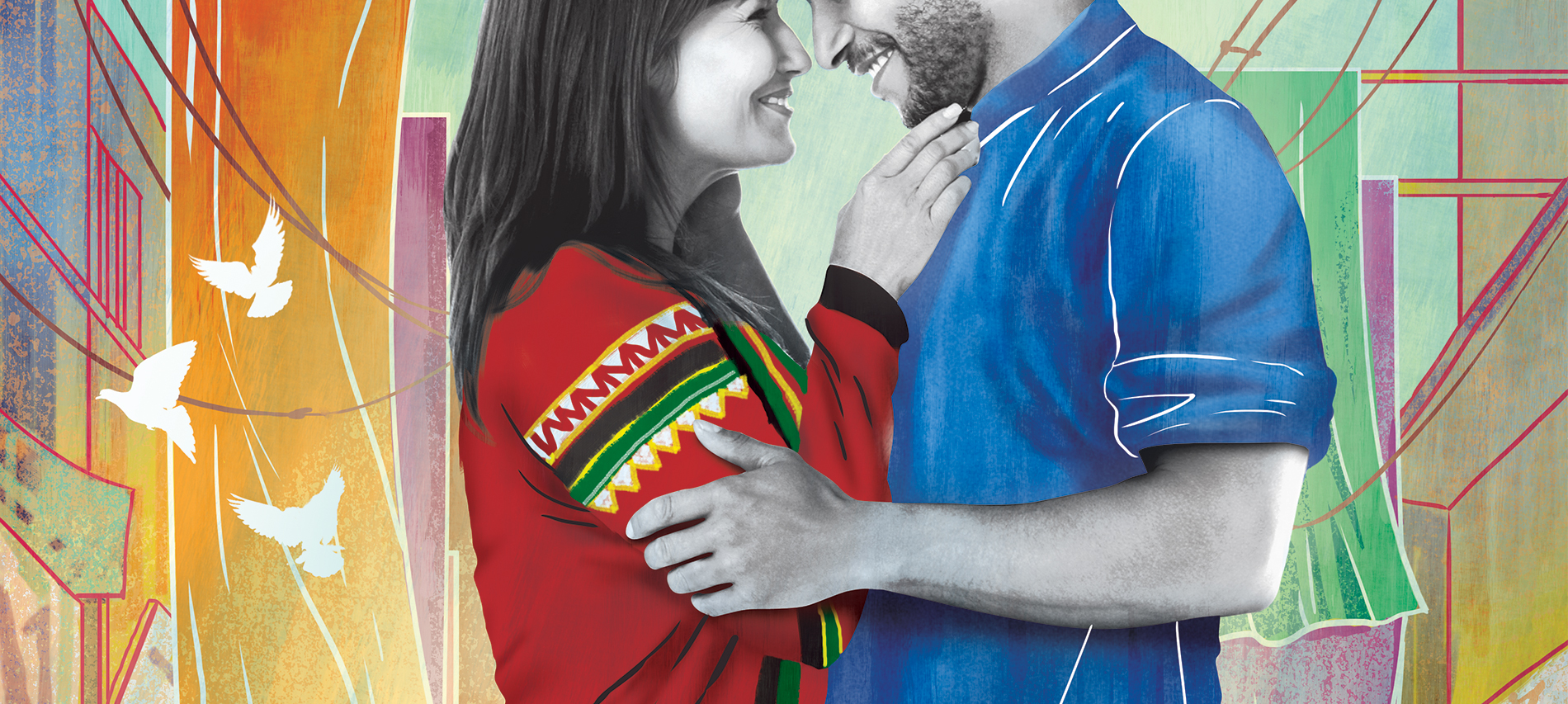 Ravinder Singh is the bestselling author of I Too Had a Love Story, Can Love Happen Twice?,  Like It Happened Yesterday, Your Dreams Are Mine Now and This Love That Feels Right . His new book, Will You Still Love Me is deeply moving, disturbingly close to reality, and love at its worst and its best.

Here's an excerpt.
_______________________

Rajveer sat down on his seat and looked at her with newfound feelings. The spectacle of a sleeping beauty kindled a variety of emotions in his heart. Now that he could look at her without feeling self-conscious, Rajveer realized how attractive a woman Lavanya was! His eyes rested on the glowing skin of her face and her neck before they slid down to her waist, to the skin visible between the blouse and the long skirt she wore. He watched the rhythmic rise and fall of her chest as she slept. The tiny sleeves of her blouse clung to her elegantly shaped arms.

Rajveer took in the details of her beauty—her jet-black silky hair that lay softly on her shoulders, her not so long fingers that ended in shapely nails. She possessed a well-toned body many women only craved for. Lavanya wasn't tall, yet her average frame possessed more than enough charm to be considered quite striking.
Then suddenly she turned her head in her sleep. It made Rajveer immediately retract his gaze. He thanked god that she hadn't abruptly opened her eyes and caught him staring at her. He then looked around self-consciously to check if anybody else had noticed him doing so. He was safe, he realized.
To distract himself, Rajveer pulled out the Hello 6E from the seat pocket in front of him and began flipping through it. He occasionally checked on Lavanya too, who remained deep in sleep.
More than half an hour passed this way. By then, Rajveer had also pulled out his laptop from his luggage and had begun working on it. Just then he heard the captain's voice letting passengers know that he had initiated the descent of the plane. This woke up Lavanya from her sleep.
'Slept well?' Rajveer asked. There was a sense of familiarity as he spoke and a certain softness.
She rubbed her palms over her face and then looked at him, 'Yes. I feel so fresh now!' She smiled.

Then reacting to the announcement that the use of lavatories was not allowed as they had begun descent, Lavanya quickly unbuckled her seat belt. She wanted to use the loo as soon as possible.
Caught by surprise,  Rajveer had to quickly close his laptop, place the in-flight magazine on the middle seat, close the tray table, and then unbuckle himself, all in a rush. Lavanya didn't have much time. She tried to manoeuvre through the narrow space between Rajveer's legs and the seat in front. In the process, Rajveer's knees rubbed against her skirt. Her touch and proximity felt like a jolt of electricity to him. Briefly he found himself staring straight at her bare, slender waist. Gosh! How much he wanted to feel that dewy skin on the tips of his fingers. He got a whiff of her perfume and he inadvertently took in a deep breath.
'Sorry,' Lavanya apologized for the discomfort to Rajveer. You are welcome, he said in his mind.